White Night (Signed & Numbered Limited Edition) by Jim Butcher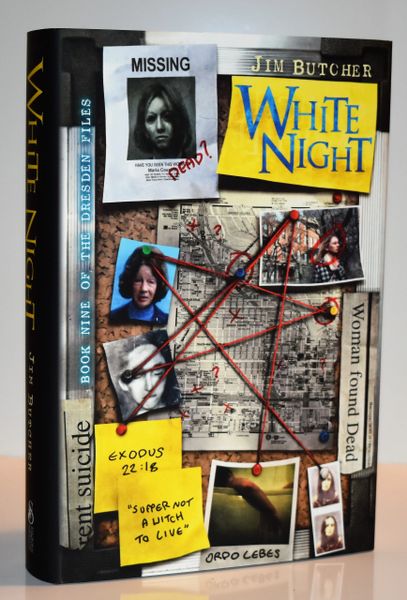 White Night (Signed & Numbered Limited Edition) by Jim Butcher
Published by Subterranean Press
Signed & Numbered Limited Edition
Hand Signed by Jim Butcher
Someone is targeting the members of the city's supernatural underclass—those who don't possess enough power to become full-fledged wizards. Some have vanished. Others appear to be victims of suicide. But now the culprit has left a calling card at one of the crime scenes—a message for Harry Dresden.  
Harry sets out to find the apparent serial killer, but his investigation turns up evidence pointing to the one suspect he cannot possibly believe guilty: his half-brother, Thomas. To clear his brother's name, Harry rushes into a supernatural power struggle that renders him outnumbered, outclassed, and dangerously susceptible to temptation.  
And Harry knows that if he screws this one up, people will die—and one of them will be his brother...
Reviews