A Question of Navigation (SIGNED LIMITED EDITION) Kevin Hearne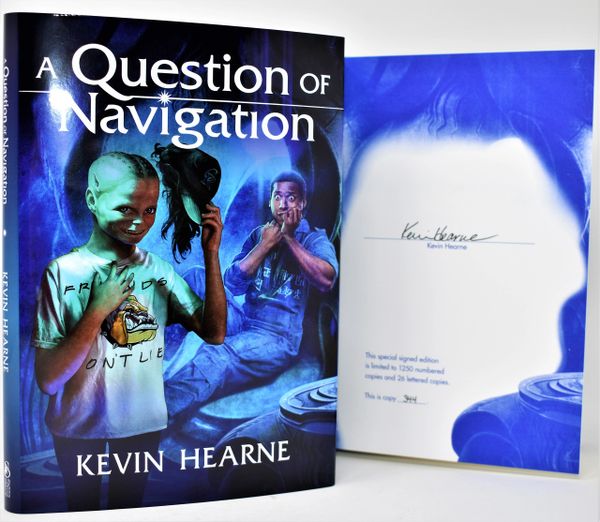 A Question of Navigation (SIGNED LIMITED EDITION) Kevin Hearne
A Question of Navigation by Kevin Hearne, published by Subterranean Press

Signed & Numbered Limited Edition Hardcover

Hand Signed by Kevin Hearne
The only favor the aliens do for Clint Beecham when they abduct him is give him a shirt that says DO NOT EAT on it in their language. He's told that as a physicist, he is to be reserved, along with five other scientists, for a mysterious purpose. 
But fifty thousand other humans on board the interstellar scout ship are scheduled to be butchered and frozen, a food supply for the long journey to the alien homeworld. Clint and the other Reserves can't stand by and let that happen.
Ayesha is a biologist and Deepali a geologist; Oscar is a meteorologist and Gregory specializes in robotics; Hanh is a researcher in marine biology. Together they're humanity's last unlikely hope. Because if they don't find a way to stop the ravenous aliens from reporting that they've found a planet full of delicious creatures to eat, the fifty thousand humans on board will only be the first of billions: the entire earth will become an all-you-can-eat buffet.

Reviews