Bridge of Clay (SIGNED BOOK) by Markus Zusak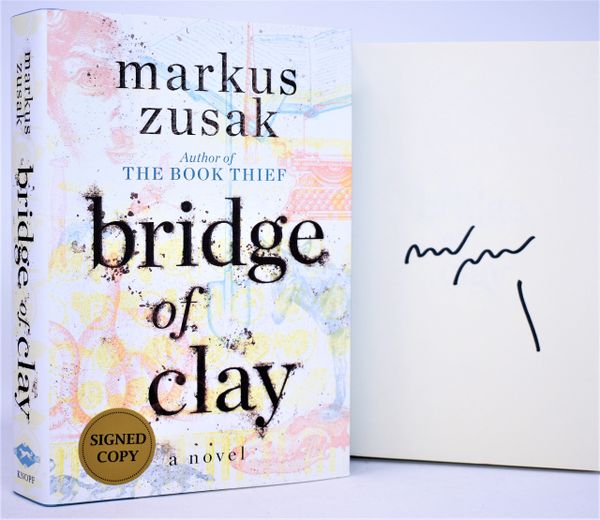 Bridge of Clay (SIGNED BOOK) by Markus Zusak
Bridge of Clay by Markus Zusak
First Print - First Edition Hardcover
Hand Signed by Markus Zusak
Certificate of Authenticity 5075
An unforgettable and sweeping family saga from Markus Zusak, the storyteller who gave us the extraordinary bestseller THE BOOK THIEF
 
This is a signed edition with limited copies available.
 
The breathtaking story of five brothers who bring each other up in a world run by their own rules. As the Dunbar boys love and fight and learn to reckon with the adult world, they discover the moving secret behind their father's disappearance.
Reviews