Provenance (SIGNED LIMITED EDITION) by Ann Leckie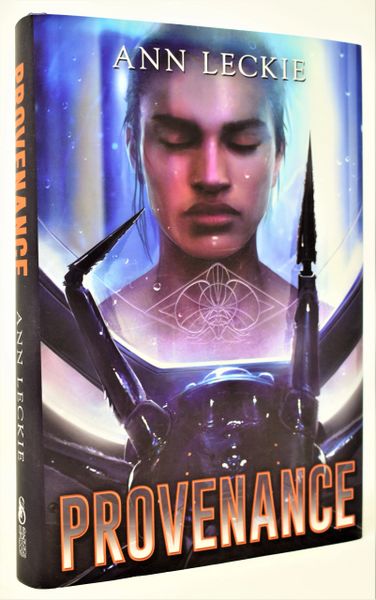 Provenance (SIGNED LIMITED EDITION) by Ann Leckie
2018 HUGO Finalist : Provenance by Ann Leckie

Signed & Numbered Limited Edition Hardcover
Autographed/ Hand Signed by Ann Leckie COA 8020
Published by Subterranean Press
A power-driven young woman has just one chance to secure the status she craves and regain priceless lost artifacts prized by her people. She must free their thief from a prison planet from which no one has ever returned.
Ingray and her charge will return to her home world to find their planet in political turmoil, at the heart of an escalating interstellar conflict. Together, they must make a new plan to salvage Ingray's future, her family, and her world, before they are lost to her for good.
(purchase Ancillary Mercy and this title at the same time to receive matched number set)

On the planet Hwae, objects called vestiges hold an unparalleled place of honor. These antique relics are not simple mementos, but tangible representations of important places and people in history. To hold the right vestige brings nothing less than political power, and to forge a vestige is a crime akin to a moral taboo.
Ingray seeks nothing more than the approval of her foster mother, politician Netano. So much so, in fact, that in the hope of gaining Netano's approval and perhaps being chosen as her successor she pays to get the infamous thief Pahlad Budrakim off a prison planet. Her hope is that Pahlad will reveal the location of crucial and stolen family vestiges. But political games are always dangerous, and soon Ingray finds herself at the center of a murder investigation with stakes that stretch far beyond the confines of her family and Hwae.
With standalone novel Provenance, New York Times bestselling author Ann Leckie returns to the Imperial Radch universe of her Hugo, Nebula, Arthur C. Clark and Locus Award-winning trilogy to tell another powerfully essential story.
Reviews