Railsea Signed Limited UK 1st Edition by China Mieville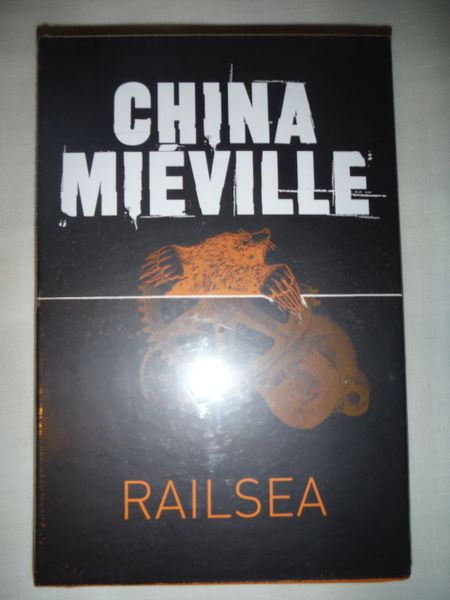 Railsea Signed Limited UK 1st Edition by China Mieville
UK 1st Printing, 1st Edition Hardcover
Sealed in Publishers shrinkwrap

New in Fine Unread Collectable Condition
Welcome to the Railsea, a vast conglomeration of interconnected railroad tracks reaching to the limits of the known world. This brilliantly imagined setting stands at the heart of one of China Mieville's most extraordinary accomplishments.
A host of memorable characters move through these pages, among them a "bloodstained boy" whose adventures form the armature of the narrative, a brother and sister determined to complete their parents' unfinished journey, and a one-armed captain relentlessly pursuing her "philosophy:" the great almost-white mole known as Mocker Jack.
Railsea is a novel about the power of obsession, about the human longing for completion, about narrative itself. But it's also a captivating story that overflows with wonders and strange terrors, with pirates and scavangers, monstrosities and prodigies. And so much more. Filled with humor and great narrative energy, and written in a language so vivid it virtually leaps off the page, it is at once an utterly unique creation and a classic re-imagining of a classic tale. Railsea shows us China Mieville at the top of his game. It's going to be around for a very long time.
Reviews