Return To Glory (SIGNED LIMITED EDITION) by Jack McDevitt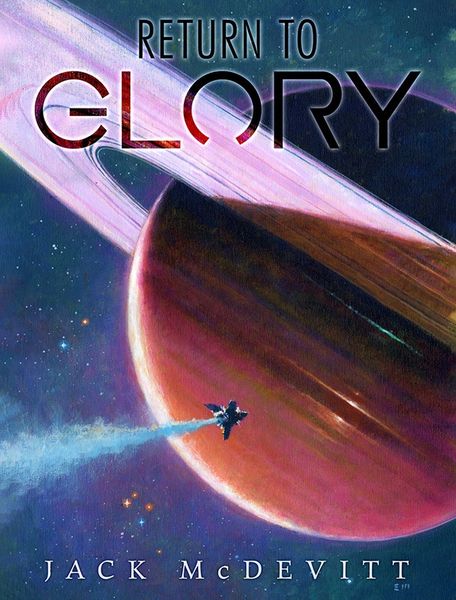 Return To Glory (SIGNED LIMITED EDITION) by Jack McDevitt
Signed & Numbered Limited Edition Hardcover to 1000 Copy's

Hand Signed by Jack McDevitt
Published by Subterranean Press

Jack McDevitt's passion for astronomy was recognized in 2008 when the International Astronomical Union put his name on an asteroid. NASA has given him an award for "keeping the science in science fiction."  Stephen King described Jack as the "natural heir to Isaac Asimov and Arthur C. Clarke."  
Life is full of mysteries. Or at least, Jack's fiction is. His earliest story, "The Emerson Effect," shows how a hundred-year-old package that had been lost in the mail turns up at a post office and changes the lives of two clerks. In "The Big Downtown," why do three people take a sailboat out into the bay when a hurricane is moving in? In "Tau Ceti Said What?" we send an automated mission out to the star, which is twelve light-years away, so far the ship required fifty years to get there, what might it see so unnerving that we'd try to keep secret that there'd even been a message?
In "Riding with the Duke," Jack shows us how much fun TV may be in the near future. And might we really live in a universe where, somewhere, every possibility occurs? And would that be a good thing? "Standard Candles" asks the question. In "Timely Visitor" we encounter a time traveler from the past who seeks to have her work recognized. "Return to Glory" suggests the possibility that Star Trek may actually give us the Enterprise.
"The Cat's Pajamas" examines what the crew of a starship may risk to rescue a stranded feline. And a senator's conversation with an AI that doesn't do much more than answer phone calls and announce visitors leads to a crisis in "The Wrong Way."   
These and twenty other rides into the unknown await the reader.
Limited: 1000 signed numbered hardcover copies
Reviews