The Alchemist (Signed & Numbered Limited Edition) by Paolo Bacigalupi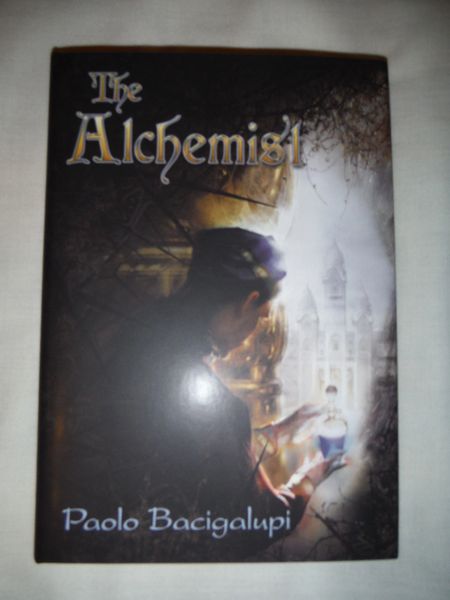 The Alchemist (Signed & Numbered Limited Edition) by Paolo Bacigalupi
The Alchemist Signed & Numbered Limited Edition Hardcover
Limited to only 300 Leather Bound Copies from Subterranean Press
Numbered & Signed by Paolo Bacigalupi


Magic has a price. But someone else will pay. Every time a spell is cast, a bit of bramble sprouts, sending up tangling vines, bloody thorns, and threatening a poisonous sleep. It sprouts in tilled fields and in neighbors' roof beams, thrusts up from between street cobbles, and bursts forth from sacks of powdered spice. A bit of magic, and bramble follows. A little at first, and then more--until whole cities are dragged down under tangling vines and empires lie dead, ruins choked by bramble forest. Monuments to people who loved magic too much.

In paired novellas, award-winning authors Tobias Buckell and Paolo Bacigalupi explore a shared world where magic is forbidden and its use is rewarded with the axe. A world of glittering memories and a desperate present, where everyone uses a little magic, and someone else always pays the price.

In the beleageured city of Khaim, a lone alchemist seeks a solution to a deadly threat. The bramble, a plant that feeds upon magic, now presses upon Khaim, nourished by the furtive spellcasting of its inhabitants and
threatening to strangle the city under poisonous vines. Driven by desperation and genius, the alchemist constructs a device that transcends magic, unlocking the mysteries of bramble s essential nature. But the power of his newly-built balanthast is even greater than he dreamed. Where he sought to save a city
and its people, the balanthast has the potential to save the world entire--if it doesn t destroy him and his family first.


Reviews