The Last Days of New Paris (SIGNED & NUMBERED LIMITED EDITION) by China Mieville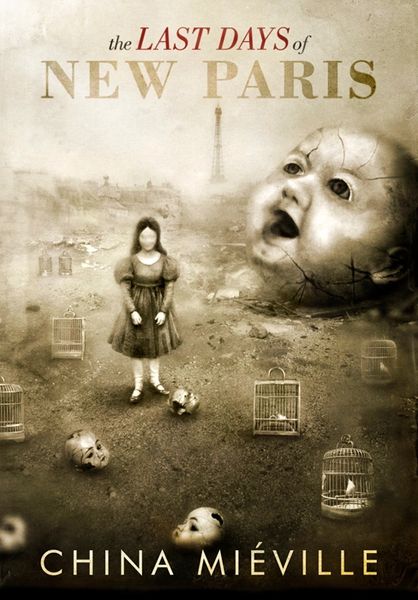 The Last Days of New Paris (SIGNED & NUMBERED LIMITED EDITION) by China Mieville
The Last Days of New Paris by China Mieville
SIGNED & NUMBERED LIMITED EDITION Hardcover to 500 Copies

"In Paris you had to be ready to fight art and the Hellish—not to mention Nazis…"
Multiple-award-winning China Mieville's extraordinary novel The Last Days of New Paris is a door into the heart of a twentieth century that never was, that always was. The hinges it turns on are surrealism and anti-Fascism and occultism, oiled by vivid prose that startlingly mines art and poetry for its images. The story it opens to reveal combines mystery and adventure, philosophy and revolution.
Here is the American Jack Parsons in 1941 Marseilles, navigating a tangle of competing wartime powers incapable of containing the chaos of wartime Europe. A student of the occult, he encounters fleeing surrealist thinkers, and something extraordinary is born in the cauldron of his imagination.
Here is the resistance fighter Thibaut in 1950 Paris, struggling to survive and fight on in a city haunted by manifs, manifestations from the dreams and nightmares of the century's most fertile imaginations. These manifs are in conflict with hellspawn called up by Nazi officer-priests.
By turns heartbreaking and breathtaking, this book conjures a world that demands attention, and tests loyalties to concepts as fundamental as reality itself. Here is a tour de force of imagination, here is a crescendo of thought, here, at last, is the exquisite corpse. Here is The Last Days of New Paris, an unmissable new novel by a modern master of the fantasic.
Reviews