To Blackfyre Keep (The Seven Swords) by Anthony Ryan (Signed Limited Edition)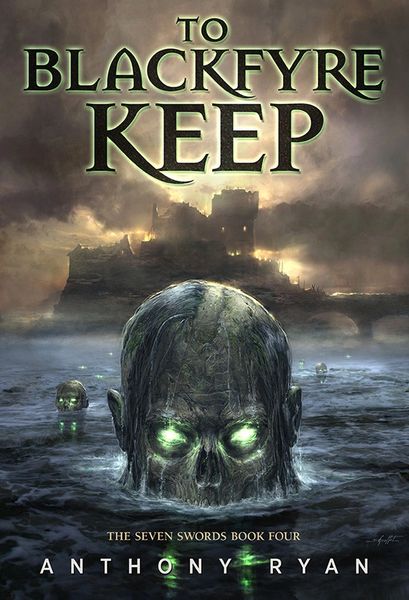 To Blackfyre Keep (The Seven Swords) by Anthony Ryan (Signed Limited Edition)
To Blackfyre Keep  by Anthony Ryan
Published by Subterranean Press

Signed Limited Edition Hardcover

GUYIME—DEMON CURSED WIELDER OF THE NAMELESS BLADE—FOLLOWS THE TRAIL OF THE FABLED SEVEN SWORDS INTO THE TROUBLED NORTHLANDS, A REALM WHERE HE WAS ONCE CALLED KING…AND RAVAGER.
Magically guided to enlist in the retinue of a lovesick knight, Guyime and his companions journey to the haunted ruin of Blackfyre Keep, a castle legend tells cannot be held. But a far deadlier threat than mere ghosts awaits. An ancient evil has been conjured and to defeat it Guyime may be forced to become the monster he used to be—the Ravager reborn.
Continuing the epic adventure of The Seven Swords, To Blackfyre Keep is an enthralling tale of creeping menace and pulse pounding action from New York Times bestselling author of the Raven's Shadow and Draconis Memoria trilogies.
Reviews