Tricked (SIGNED & NUMBERED LIMITED EDITION) by Kevin Hearne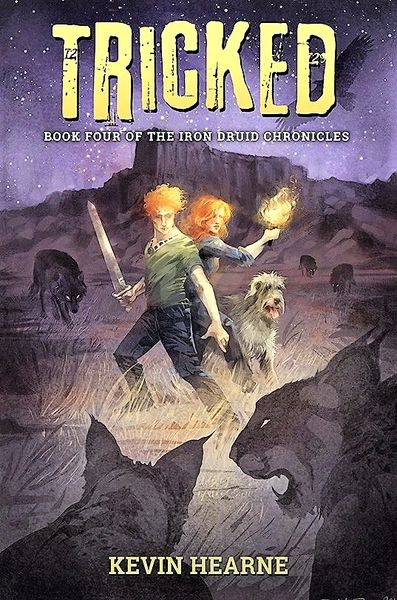 Tricked (SIGNED & NUMBERED LIMITED EDITION) by Kevin Hearne
Published by Subterranean Press, Dust jacket illustration and frontispiece by Galen Dara
Signed & Numbered Limited Edition to 500 numbered copies
Hand Signed by Kevin Hearne
When the naysayers say "Nay, don't mess with the man who wields the lightning bolts," ninety-nine times out of a hundred the ancient druid Atticus O'Sullivan would nod along and agree. But when multiple people convince him that Thor, the Norse god of thunder, needs to get got, he thinks maybe this is the one time he should ignore the advice of the wise—even if those sages include deities who tend not to be wrong about very much. 
Because Thor has undeniably done somebody wrong—many somebodies, in fact, and Atticus doesn't think he can simply dismiss it as someone else's problem. Plus he has made some promises that he doesn't feel he can break, promises that will take him away from Midgard to the planes of the Norse, where his actions will cause ripples throughout the Nine Realms.
On top of that there's a turf war brewing amongst the vampires, a zealous group of mystic hunters called the Hammers of God running rampant, and a pack of werewolves who very much don't wish to see their leader taken off to Valhalla.
In order to avoid being the nail underneath the hammer Mjollnir, Atticus will need every ounce of Irish luck he can muster, and maybe the help of a few deities in his corner.
Reviews